Lightweight

,

privacy-first

,

open-source

comment system
Cusdis is an open-source, lightweight (~5kb gzipped), privacy-first alternative to Disqus. It's super easy to use and integrate with your existed website. We don't track you and your user.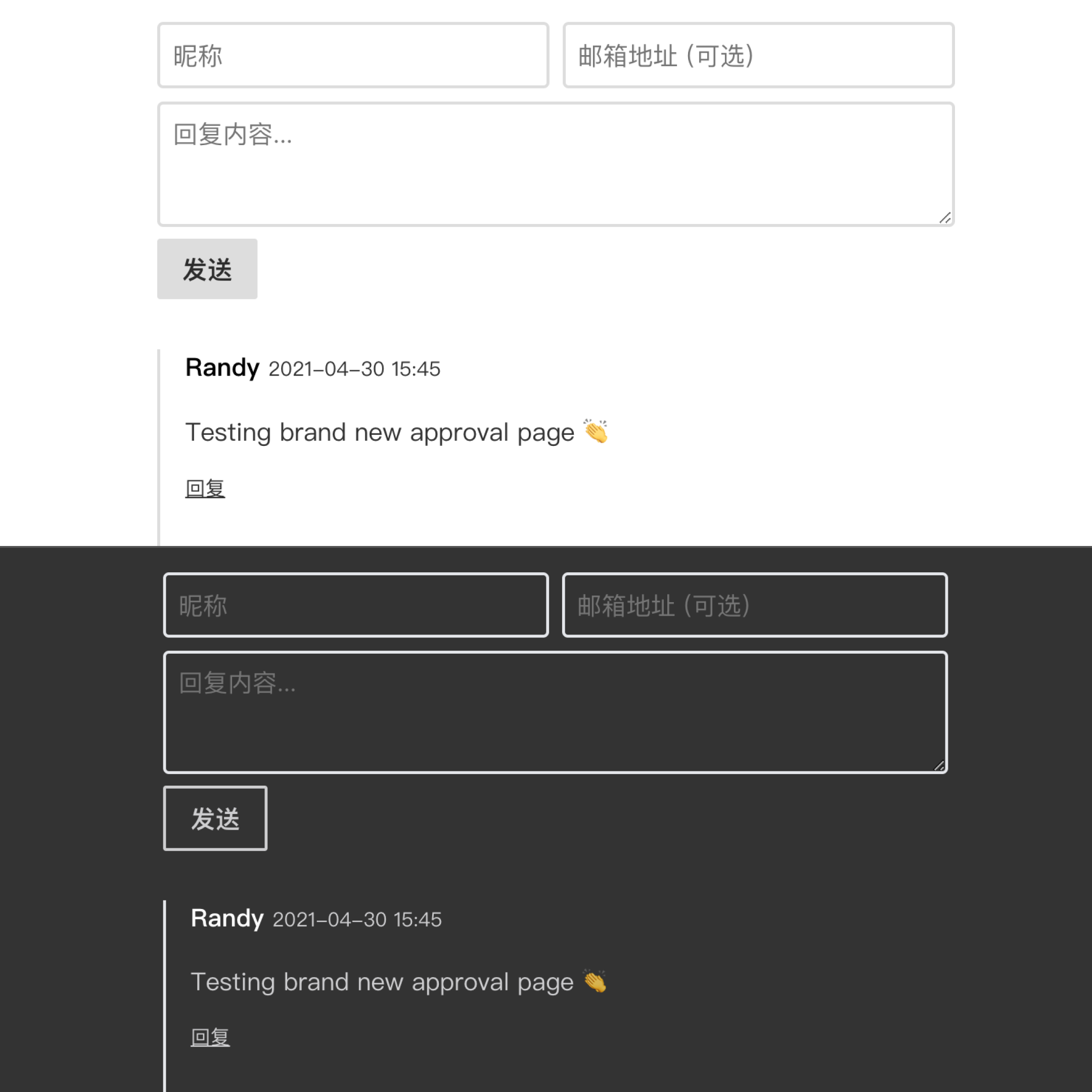 Lightweight
The
JS SDK
embedded to your website is only around
5kb
(gzipped). It has built-in i18n, dark-mode.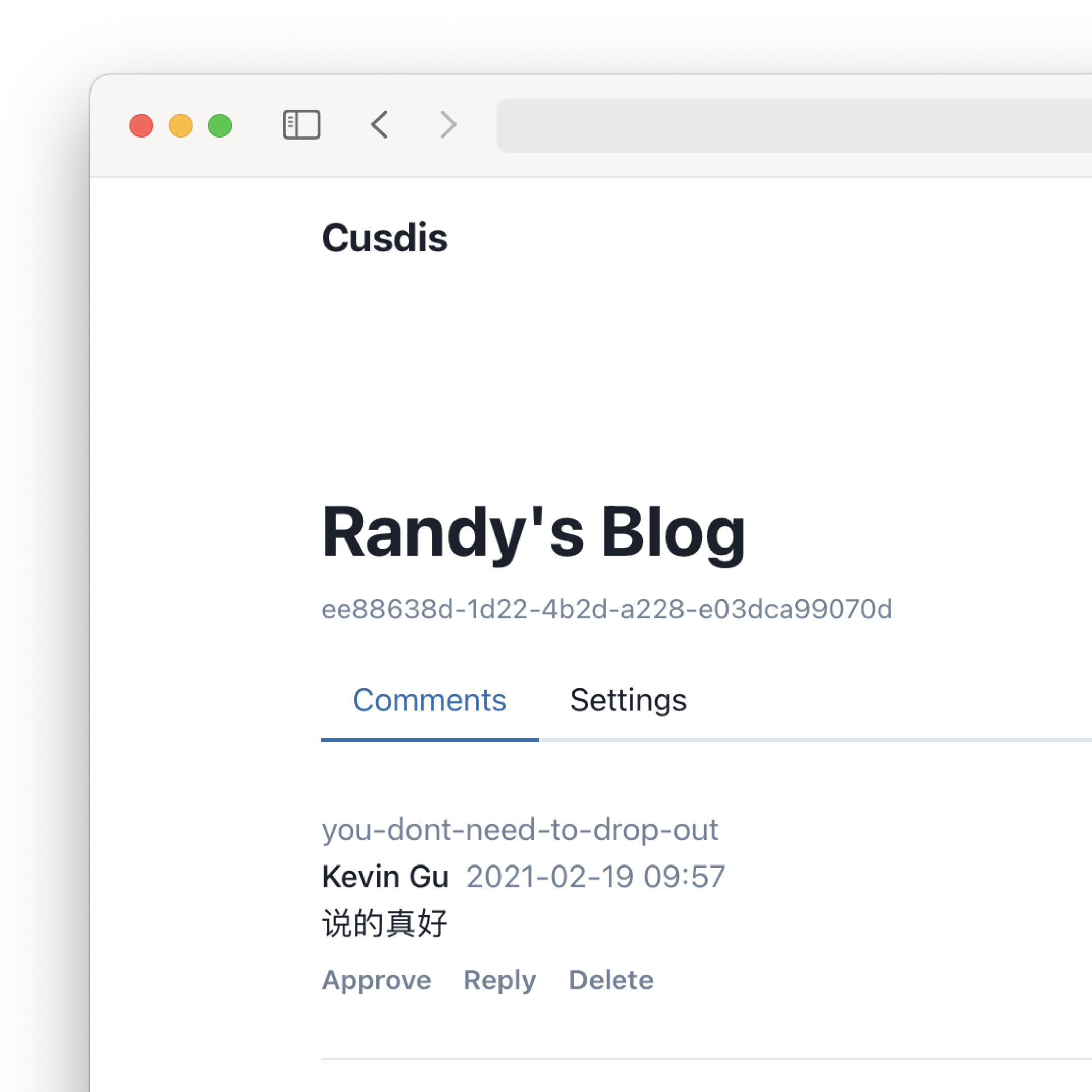 Dashboard
Moderate all the comments on a dashboard.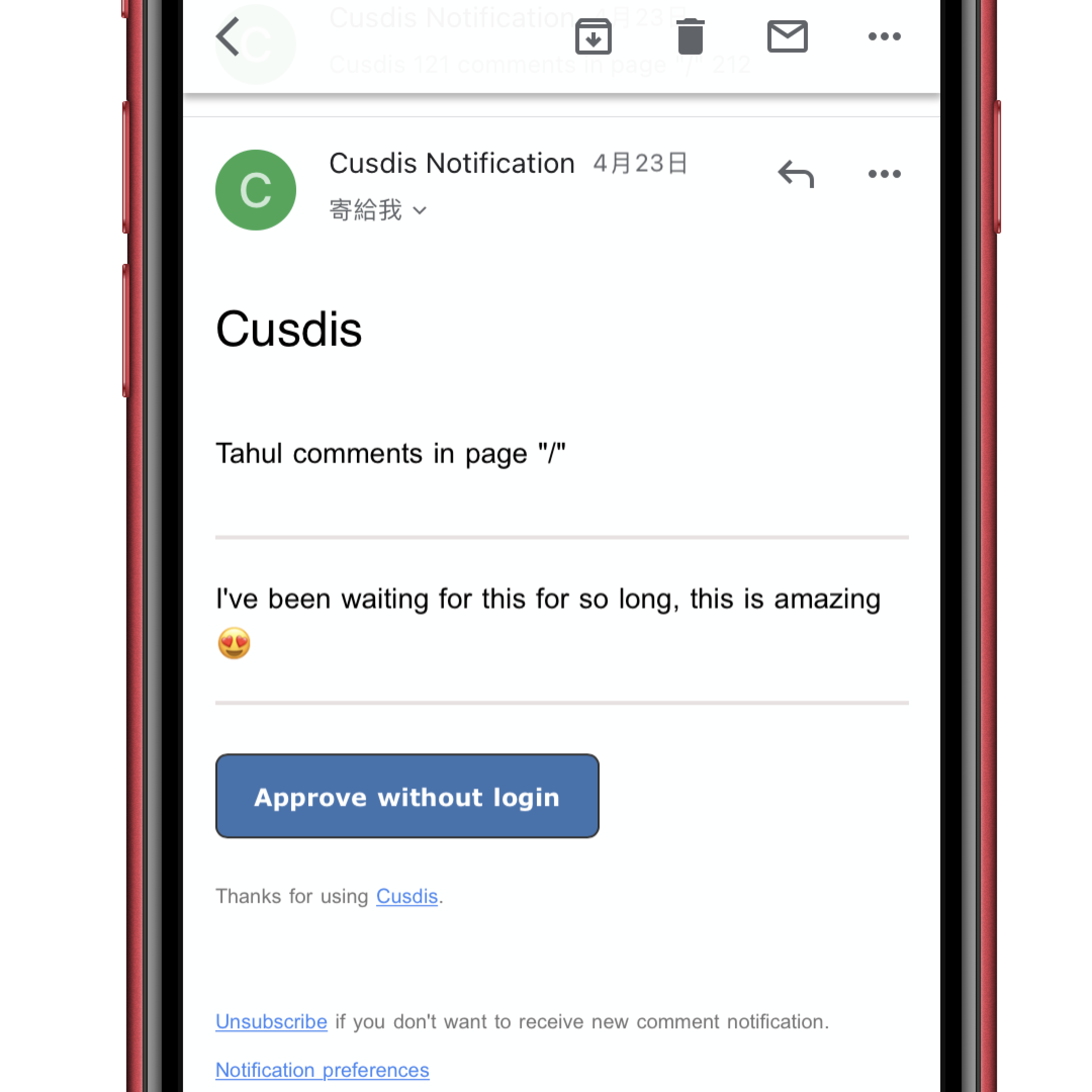 Email Notification
You will receive Email notification when a new comment comes in, and approve the new comment without login.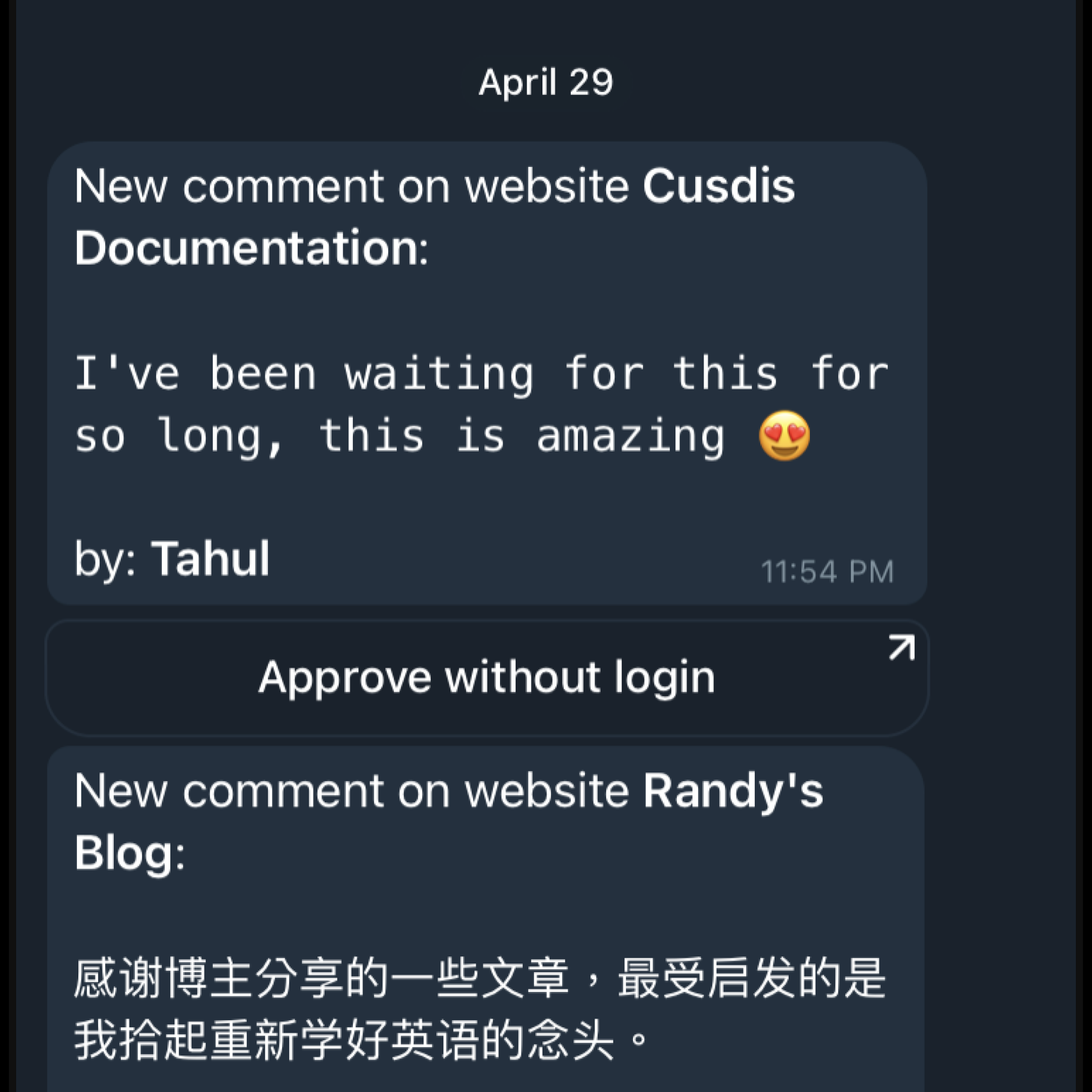 Webhook
You can set a Webhook URL that will be triggered when your websites have new comment. Integrate Cusdis with your favorite tools such as Telegram.
How to use Webhook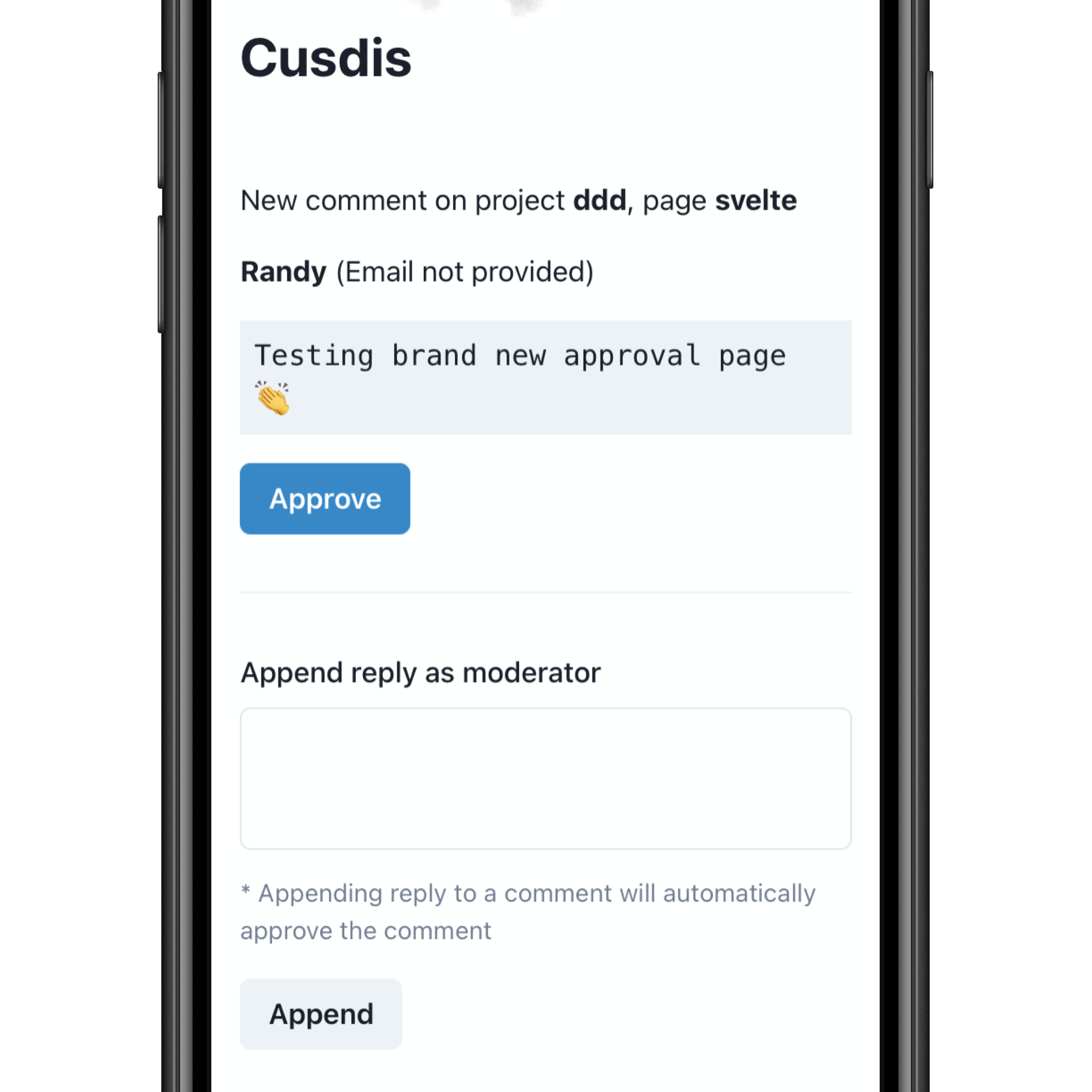 Approve/Reply without login
In the notification email and webhook, you will get a short-time link to approve/reply the new comment without login to dashboard. All the things get done in your mobile.
Import from Disqus
One-click to import your existed data in Disqus to Cusdis.
Integrate with frameworks and platforms with ease
Pricing
$0
3 Websites
Email Notification
$1
/month
Cusdis is totally free for now.
Unlimited Websites
Email Notification
Webhook
Spam filter (comming soon)
* We are not making money yet. Users sign up before we launch our paid plans will get three-months paid membership after the plans launch.
* If you like Cusdis. Consider sponsor us to help us be sustainable.
* Special thanks to these sponsors